WELCOME TO GERIFIM !
GERIFIM
is a privately owned group of companies founded in 1983. Its main activity consists of the acquisition, ownership and management of commercial real estate in France and abroad.
The
GERIFIM
group of companies includes
Geri International
,
Gerilogistic
and
Geripromo
.
GERIFIM
originated as a financial consulting company. Its clients included prestigious institutions such as the Caisse Nationale du Crédit Agricole, IDI, Rothschild & Company, Groupe Euris, Crédit Foncier, Compagnie Bancaire, CPR, Carmignac Gestion and Groupe Téléimages, in France; the Caisse de Dépôts du Québec and Rockwell Investments in Canada, and Southwest Properties, Westmount Realty Capital and Blackstone Group in the U.S.A.
From the late nineties,
GERIFIM
gradually evolved to become a privately-owned real estate company. Its main assets now include a portfolio of 24 Promocash sites leased to Carrefour in midsized cities across France and two logistics platforms (totalling 45,000 square meters) in Moissy Cramayel, which has been leased to the SNCF for managing the inventory of its spare parts.
GERIFIM
is owned and managed by its founder
Gerard Corne
, an experienced professional in the world of real estate and finance. His qualifications include a degree in Economics and Political Science from the university of Paris and an MBA from Cornell University. He is currently the major shareholder and Managing Director of GERIFIM. Gérard has also been a Board Member of Carmignac Gestion since its inception.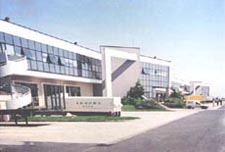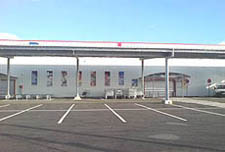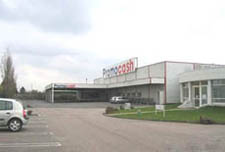 Design © April Webdesign 2012